About Us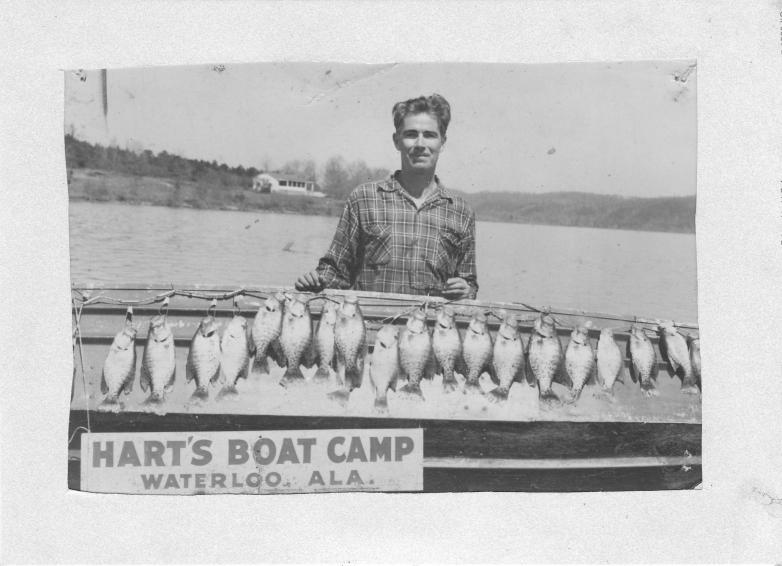 In 1955, Jerry's parents purchased the property and opened "Hart's Boat Camp". Jerry worked with his parents at this marina, cafe and motel. After his father's untimely death, Jerry opened the "Waterloo Marina" which was located on the Waterloo Bridge (where the game warden is now located). Jerry and his mother as partners developed the Hart Boat Camp as lake lots for yearly lease and as an RV Park. Jerry commuted over the years from his jobs as instructor and field engineer for RCA at Redstone Arsenal in Huntsville and in Germany and England, and later as an industrial electrician at Coors in Memphis.
In 1986, Jerry purchased the property from his mother and with his company, Hart Enterprises LLC, continued to develop the Lake Lots for Yearly Lease. Jerry and his wife, Bettina Hart, along with their 2 dogs and 5 cats, have the rare opportunity of living and working at Hart's Lake Lots in Waterloo.
Bettina Hart says " Waterloo is truly a hidden paradise! The boating and fishing are great here, and I enjoy sharing the outdoors with pets and reading on the deck with our view of the lake. Jerry enjoys Ham Radio (w4fre) and together we walk, bicycle, swim, play tennis, and just enjoy life!"
Jerry and Bettina Hart invite you to come make Hart's Lake Lots your vacation or second home! The residents of Hart's come from as close as Alabama and as far as California, Arizona and New Jersey. Some have been here for over twenty years. We hope to continue to offer affordable, level lake lots for vacation, retirement or second homes for this generation and the next!
Email Us! hartpark@bellsouth.net